Green Beans With Sunflower Seeds
jonesies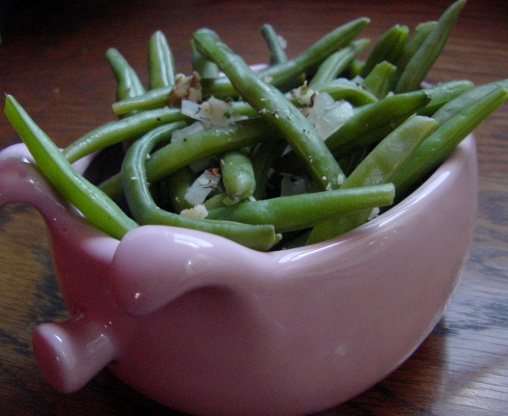 This is just yummmm, fast & serves as a nice foil for a more unctuous meal (think pork ragu) or as part of a lighter meal allround.
Snap ends off beans; cut in half if beans are large. Bring 1 cup water to a boil in a saucepan. Add the beans, onion, garlic, salt, if using, and pepper.
Bring back to a boil and then reduce the heat to a simmer and cook about 8 minutes, until the beans are crisp-tender; drain.
Sprinkle the sunflower seeds and oregano over the beans. Toss lightly to mix.