Greek-Style Garlic-Lemon Potatoes
Prep 10 mins
Cook 16 mins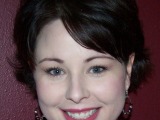 Perfect with Chicken or Lamb. This recipe is easy and tasty. I'm not a big potato lover but I just can't seem to allow leftovers!
Directions
Cut each potato lengthwise into 8 wedges. You should have 32 potato pieces. (like joe joes).
Heat vegetable oil and butter in heavy-bottomed 12 inch nonstick skillet over medium-high heat until butter melts and foaming subsides, swirling pan occasionally.
Add potatoes in single layer; cook until golden brown (pan should sizzle but not smoke), about 6 minutes.
Using tongs, turn potatoes so second cut sides are down; Combine garlic, olive oil, lemon juice, zest and oregano in a small bowl, pour over potatoes and stir well.
Cook on second side, about 5 minutes longer. Stirring once more, add ground black pepper and reduce heat to medium-low, cover tightly, and cook until potatoes are tender when pierced with tip of paring knife, about 5 minutes.
Sprinkle with parsley, stir gently to distribute; serve immediately. (optional - add 3 oz crumbled feta and 8 Kalamata olives (sliced thin) and add in with the parsley.
Most Helpful
These were a little "herby" for my family, but they were still really good. I'm giving it a four based on my family, not based on how well it came out. As far as that is concerned, they came out looking just like the picture! Thank you!! I
A very easy potato side. I really enjoyed the lemon and garlic blend. It is a flavor I hadn't combined in potatoes before. I used fresh parsley and lemon juice, but was out of oregano, so I had to use dried. Everyone enjoyed them and requested that I make them more often. Thank you for posting!
This is a nice potato dish that went very well with recipe #101673. I used fresh herbs as suggested and fresh lemon juice. I added the salt and freshly ground black pepper at the end of cooking and tossed all with the fresh parsley.