Gravlax (Swedish Sugar and Salt Cured Salmon)
jenne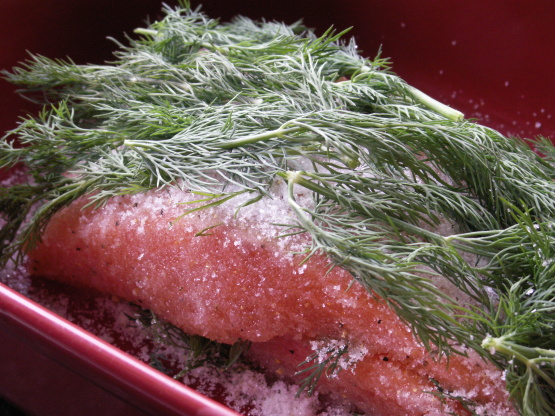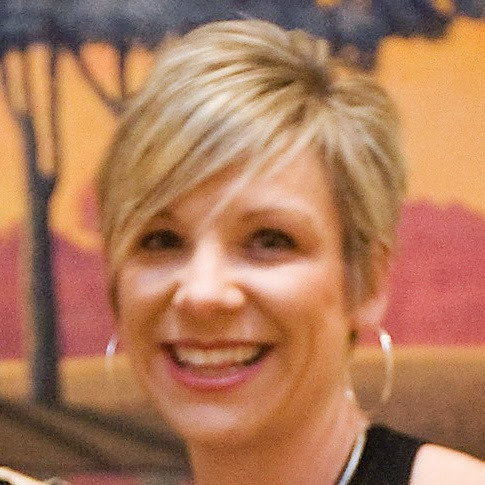 Top Review by jenne
I can't believe I made my own lax! Too cool! Mine was slightly over"cooked" and a tad too salty after 3 days. Next time I will only let it marinate for 2 days. I served it up with some bagels, cream cheese with fresh dill, onions, tomatoes and capers. Hubby was in heaven.
Remove any small bones from the fillets with a pair of tweezers or needle-nosed pliers.
Mix the sugar, salt and pepper in a bowl.
Cover the bottom of a baking dish with 1/3 the dill and rub half of the sugar-salt mixture into the first fillet, on both sides, and lay it skin side down on top of the dill.
Cover with 1/3 of dill.
Prepare the other salmon fillet in the same way, and cover with the remaining fillet, skin side up, with the remaining dill on top.
Cover in plastic wrap, place a cutting board with some heavy weights on top and marinate in the refrigerator for 24 hours.
Remove from plastic wrap and discard accumulated juices.
Rewrap and refrigerate another 24- 48 hours.
Scrape off the marinade and slice paper thin.
Serve with Mustard Dill Sauce (Recipe #68168).