Alskann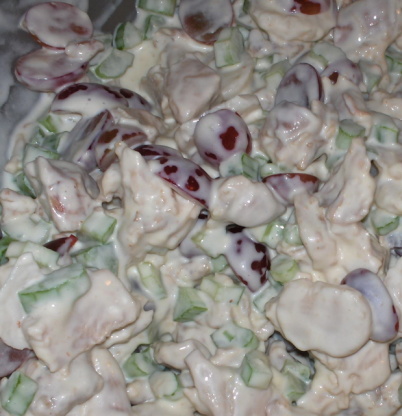 This salad can be served as a sandwich or as a salad. I've used it to stuff cucumbers with as well. It is always a crowd pleaser and incredibly easy to make.

Great salad. I like it a a sandwich best.
Open and drain can of chicken, empty into 2 quart bowl and seperate chunks with a fork.
add grapes, celery, onion, water chestnuts, and sugar.
Next add mayo and dijon mustard and throughly mixed ingredients until evenly coated. Salt and Pepper to taste.