Grandma's Famous Potato Salad
Kree6528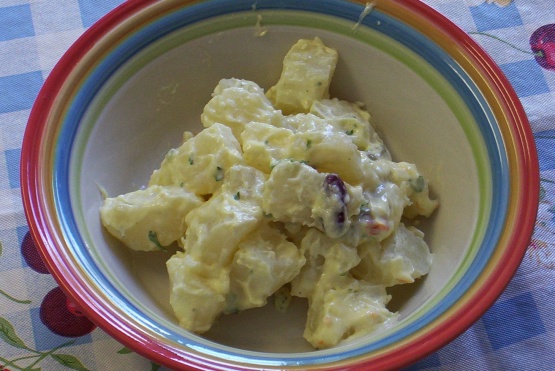 DD doesn't care for the chunks of chow chow, but enjoys the flavor it adds. She just picks out the pieces and "saves them for dad" My husband's aunt gave us two jars of her homemade chow chow. Unfortunately, no one in our house really likes chow chow. This recipe finally gave me a way to use it up, in a way my family will actually eat. Thanks Mille!
Cut potatoes into cubes about 1inch squares.
Boil potatoes until soft, but not mushy!
Let cool, while mixing all ingredients except the mayonnaise.
Blend in mayo last.
Pour mixture over potatoes and lightly toss.
Refrigerate before serving.