Prep 15 mins
Cook 30 mins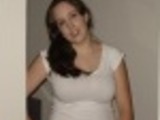 My gramma used to make this for me all the time growing up. I love it! I'm sure you can add some hamburg to it to make it a little different.
Directions
Cook macaroni according to box.
Mix together macaroni and diced tomatoes. Add salt and pepper.
Put in large baking dish.
Put teaspoon of butter on top.
Cover with foil.
Cook on 350 degree F for 30 minutes.
Most Helpful
Good, but felt like it was missing something. The tomatoes have a lot of flavor, but that flavor doesn't go into the macaroni enough. Maybe I just should have put more salt and pepper, or maybe it would be good with some other spice added, like garlic as another reviewer mentioned.
This is very simple to make, and a good base, though without additions, I found it too bland. I think I'll throw in some garlic next time.
I used a 1 lb. 12 oz. can of diced tomatoes with green chilies, and used 2 c. uncooked elbow macaroni. I topped with 2 T. butter and a little pepper. I didn't feel it needed extra salt as the tomatoes and chilies were salty enough. It was a quick simple meal to prepare and gave me lots of comfort :) I used whole wheat macaroni. I will be making this again, and I think the next time I will brown up some pork chops and put them on top of the macaroni, and then cover with the tomatoes and bake. The last 5 minutes of baking I took the cover off. YUM! Thanks for posting Jen!