Gorgonzola and Toasted Walnut Salad
Parsley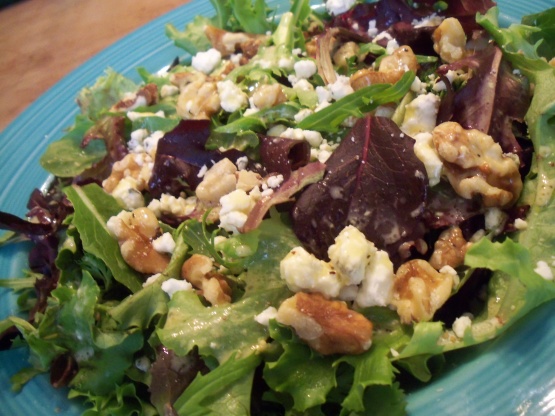 This salad couldn't be simpler and will be a hit with blue cheese lovers. Pecans can be substituted for the walnuts. Cooking time is for the time it takes to toast the walnuts in a 325 degree oven for a few minutes.
Delicious, I used pecans toasted them in the Microwave. Used lots of Gorgonzola cheese as it is a favorite. This is so good will be trying it with cranberries a Rita did. Thank you Judy.
In a large bowl, combine lettuce with cheese and walnuts.
Combine and whisk together dressing ingredients.
Toss salad with enough dressing to coat but avoid over-dressing.
Serve.