Parsley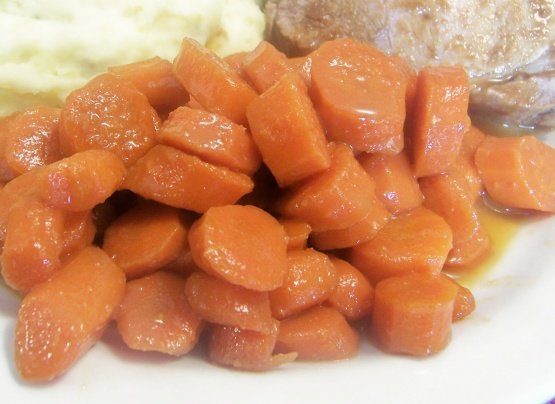 My recipe differs from the others posted due to the soy sauce and OJ. No honey here but there is brown sugar. I found this smudged recipe card in my box and remember it from long ago! I'm glad to post this and now that I am thinking about it, I think my kids will like it.
Cook carrots in boiling salted water for 2 minutes; drain and set aside.
In a large skillet, cream the butter with the brown sugar and ginger.
Cook over medium heat until mixture melts and begins to bubble slightly.
Add drained carrots and stir well.
Saute 2 minutes, stirring occasionally.
Add soy sauce and orange juice and cook 1-2 minutes over high heat until liquid is almost completely reduced and carrots are glazed.