Gingered Spice Bread ( Breadmaker 1 1/2 Lb. Loaf)
Mercy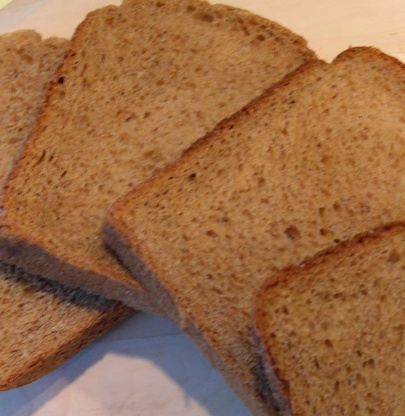 This recipe comes from Fleischmann's yeast company. It is delicious with honey butter and would make a great loaf of raisin bread!

Outstanding! Loved the ginger flavor. I added raisins which gave the bread character. This is one of the best bread recipes I have tried.
Add ingredients to bread machine pan in the order suggested by manufacturer.
(If dough is too dry or stiff or too soft or slack, adjust dough consistency) Checking Dough Consistency: Check dough after 5 minutes of mixing; it should form a soft, smooth ball around the blade.
If dough is too stiff or dry, add additional liquid, 1 teaspoon at a time, until dough is of the right consistency.
If dough is too soft or sticky, add additional bread flour, 1 teaspoon at a time.
Recommended cycle: Basic/white bread cycle; light or medium/normal color setting.