Garlic Bread ( Regular Loaf)
Parsley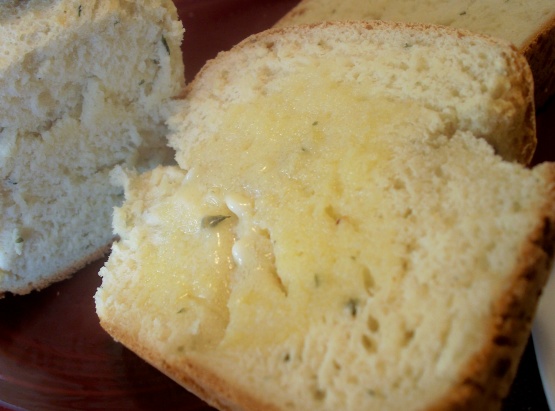 Great bread to serve with spaghetti or lasagna. The smell while baking is incredible.

Made this to go with Greco Chicken and Pasta tonight. I set the breadmaker for "dough" and shaped it into a traditional french bread shape. Let it rise for 30 minutes then baked at 400F for 25 minutes with a dish of water on the bottom rack to mimic a stone oven. The kid loved it. Nice and crusty with good flavor.
Place all ingredients in given order in your bread maker.
Set for regular or rapid bake cycle.