Garlic and Thyme Green Beans
JustJanS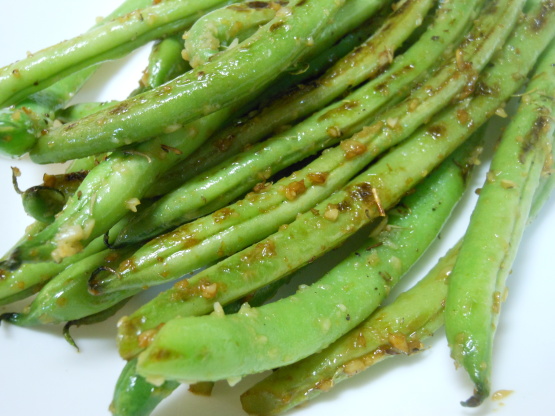 Here's a quick & easy way to fix those ol' green beans! The recipe comes from the Sunset Best Recipes 2010 cookbook. Great for those of us who love their garlic!

Excellent treatment of green beans. I actually used Chinese long beans and they were very good made this way. You do want to be sure that you love raw garlic, and if you don't, you might want to add it to the beans as they fry for the last minute or so, to take off the raw edge. I thought it was great just as is, but just making a suggestion. I look forward to these whenever beans look good at the market.
Heat oil in a large frying pan over medium heat, then add the beans & cook, stirring occasionally, for about 8 minutes, or until they start to soften & brown.
Add garlic & cook another 2 minutes until fragrant, then remove from heat & add remaining ingredients, stirring well.
Serve & enjoy!