" from the Field" Green Beans, Fresh Herbs and Walnuts
Prep 10 mins
Cook 30 mins

For a great cooking class I attended in Morton, Illinois.
Directions
Bring a large pot of water to a boil. Add a pinch of salt and the beans. Cook for 5 minutes.
Drain and set aside.
While water is boiling, thinly slice both onions.
Melt the butter and olive oil in a large skillet.
Add onions and kosher salt and pepper.
Allow the onions to caramelize for around 20-25 minutes.
Add herbs and cook for an additional 5 minutes.
Add green beans and walnuts; mix well.
Heat for an additional 2 minutes and serve.
Reviews
Most Helpful
I really enjoyed this dish. I don't know how much my green beens weighed, but there were enough for 4 people to have a large serving. I used the full amount of everything else and it was really tasty. I steamed my beans, and they took longer than 5 minutes to get them soft enough, but it's worth the extra time to keep the nutrition from boiling away.

Excellent green beans. I halved the recipe and it was enough for 4 people. I love the caramelized onions with the walnuts and green beans. Excellent combination! I chose to not add herbs because I was serving these with an orange rosemary chicken. Thank you!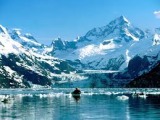 I was pleasantly surprised at how much I enjoyed this! I used 1-1/2 lbs. of fresh green beans, so I halved the rest of the ingredients. I'm sure the herb mixture that you use impacts the flavor considerably. I used flat leaf parsley, basil and mint, which is what I had in my refrigerator! It was an ideal mixture. I did not boil the green beans but steamed them in the microwave instead. Other than that, I made this exactly as posted. Normally, I'm not a big fan of nuts in my savory foods, but this was lovely. I know I'll be enjoying this often. Thanks for sharing. Made for Spring PAC 2014.