Prep 15 mins
Cook 26 mins

My DH claims he doesn't like white rice only brown. So of course, when I bought and cooked brown rice, he couldn't figure out what was wrong with it? So when he told me he only liked the brown rice with the egg in it, I realized that he did indeed like white rice, but fried white rice. This recipe is from my DD's culinary school with some additions. I have added approximate times and rewritten the directions.
Directions
Beat eggs with 1 tablespoon oil and salt. (Set aside).
In large skillet saute onions until translucent, carrots and bell peppers until tender with remaining oil stirring frequently on medium heat for about 15 minutes.
Add garlic and saute for an additional minute.
Add rice and mix well.
Add soy sauce, egg and scramble until egg is dry approximately an additional 10 minutes or to desired doneness.
Add hoison sauce, mix throughly and cook for an additional minute.
Remove from heat.
Add scallions and serve. Yum!
Reviews
Most Helpful
Best. Fried rice. EVER. It's nice to know a non-hawaiian fried rice (because they love their bacon...) when I want something different... <br/>Only dealio is that I used brown rice--it's all we have here.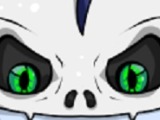 Tasty, quick and easy along with being healthy too. Has everything I'm looking for in a recipe. I found that the ingredients were cooked a lot sooner than stated in the recipe. Bonus!! I didn't have Hoisin Sauce but replaced this with Black Bean Sauce which worked well. I was also out of Scallions so added a handful of peas for colour. Thoroughly enjoyed by myself, DH and 5 yr old GS. Made for Aussie / Kiwi Swap Nov 2013.

Great fried rice. I liked the addition of hoisin sauce instead of just all soy sauce. Easy recipe to follow. I added about 1/8 cup sliced, toasted almonds, which gave the rice a nice crunch. Liked you story in the description about your DH. :) Made for Spring 2013 PAC game.