Fried Pork Cutlets With Cheeze It Crust
Aimsdog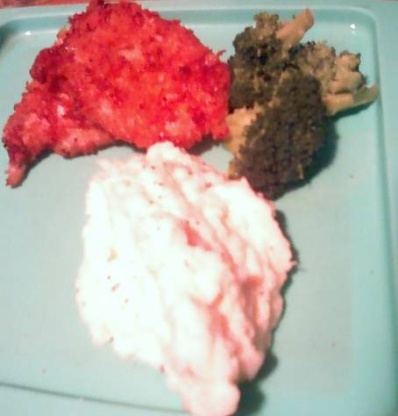 boneless pork cutlets fried with a coating of crushed cheeze its, the best I have ever had in my life!
1⁄2 cup milk

1

cup cheezeit cracker
vegetable oil
pour milk in bowl.
crush cheeze its in hand onto plate (enough to coat both sides of cutlets).
put cutlets in milk and press each side onto the cheeze its.
set aside.
pour vegetable oil in frying pan about 1/2 an inch and place all cutlets in pan.
fry until cooked through and crust is a golden color about 4 minutes on each side depending how thin they are.
strain on paper towels and enjoy! I usually serve with mashed potatoes and green beans.