Nancy M.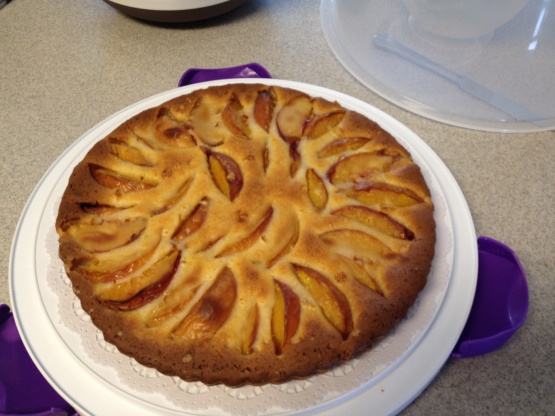 My all time favourite dessert that's foolproof and always loved. I've been making this for 25 years. I've made it often with strawberries, just use about 1 lb (1 litre); have also used rhubarb, blueberries, nectarines.... You can use light or regular sour cream. A guaranteed winner!
Combine flour and salt.
Cut in butter.
Stir in sour cream.
Press into bottom of a springform pan.
Bake 20 minutes at 375 degrees F.
Arrange peaches over base when it is ready.
Pour mixed topping ingredients over peaches and return to oven.
Bake 60 minutes at 375 degrees F.