Fresh Mushroom & Parsley Soup
Karen R.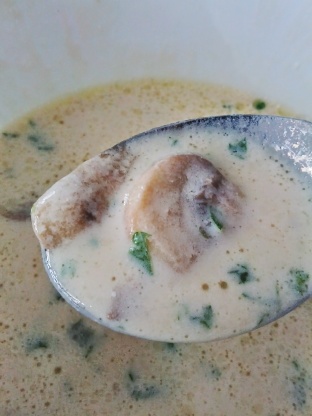 I love mushrooms so this really hits the spot!
Saute mushrooms in butter and wine.
Add parsley and saute 5 more minutes.
Add broth and half & half.
Simmer 5-10 minutes.
Remove from heat.
Stir in sour cream,salt and pepper.
Can be reheated but DO NOT boil.