French Potato Soup With Leek
Boomette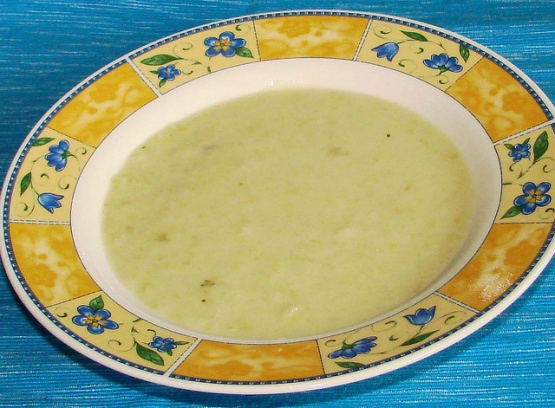 This soup has a nice, comforting flavor. Good for what ails you :) You can enjoy a bowl of this soup along with a slice or two of french bread, Mmmm!
Saute leek in olive oil in a large pot 2 minutes.
Add onion, garlic, celery, and potato, saute 3-5 minutes.
Add water, stock, and salt. Bring to a low boil.
Simmer, covered, until potatoes are tender.
Remove from heat, strain off half of liquid and reserve.
Process potato/leek mixture in small batches in a food processor. Return to pot with reserved liquid.
Season to taste.
Stir in milk and serve hot.