Focaccia Topped With Tomato & Mushrooms
Kim127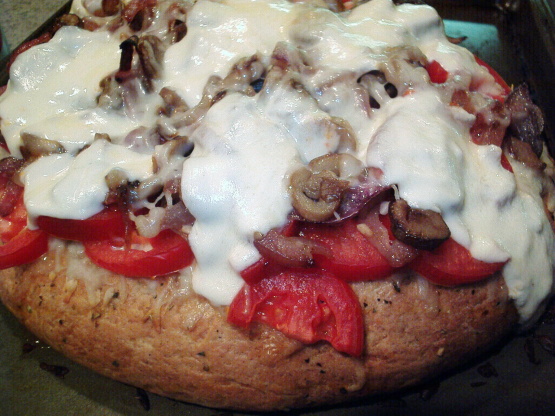 A new twist on a classic focaccia appetizer. It has all the ingredients that scream Italian all the way. Very simple & quick! Perfect for a dinner party or a weekend treat for the family.
Heat oven to 350°F.
In an 8" skillet, heat oil over medium heat.
Cook mushrooms in oil until tender.
Add garlic and cook for about 1 minute or less.
Crain if necessary.
Place bread on cookie sheet.
Sprinkle 3/4 cup of cheese on bread.
Top with mushrooms, garlic, and tomatoes.
Sprinkle with remaining 1/4 cup cheese.
Bake 15-20 minutes or until cheese is melted and bread is hot.
Sprinkle with basil.