Marlene.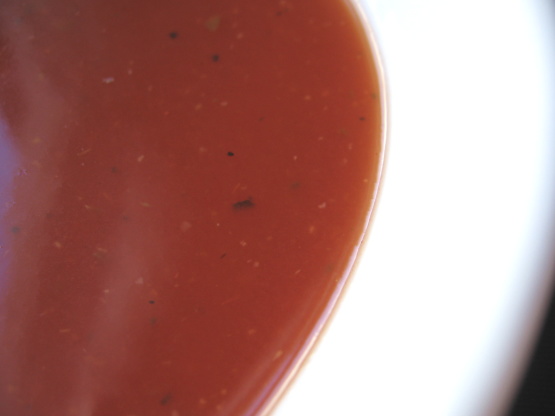 For those who love tomato soup and want to try it a little differently. This would go wonderfully with a grilled cheese sandwich, but I love to eat it with saltines.
This is a delicious , extremely easy to prepare , homemade tomato soup! I've made it twice now , my husband and I absolutely love it! The first time I made a whole batch , then I did a half batch today for just the 2 of us. It halves beautifully. Very flavorful, and GOOD for you too! I mean , LOOK at those calories and fat! HA! Great recipe , thanks for posting it!!
In large saucepan mix broth, tomato juice, oregano, garlic powder, and pepper.
Over medium-high heat, heat to a boil. Cook 10 minutes then serve.