lazyme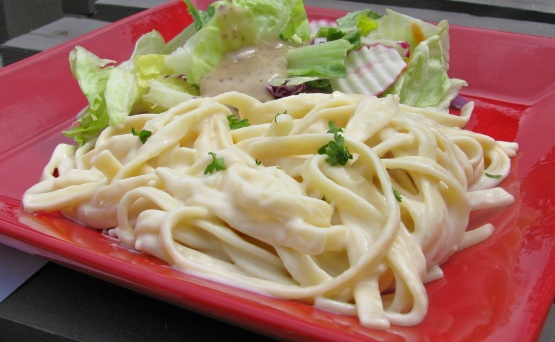 VERY rich in calories, make only on special occasions. Add a green salad and crusty bread for a delicious meal

I also cut the butter down to 1/4 cup and sprinkled in some garlic powder and ground nutmeg, per others recommendation. AMAZING! I will not make any other alfredo sauce ever again! Tossed in some veggies and made garlic bread on the side. Big hit!
Cook fettucine as package directs; drain.
Heat butter and cream over low heat until butter is melted.
Stir in cheese, salt and pepper.
Pour sauce over hot fettucini, stirring making sure the noodles are well coated.
Garnish with parsley if desired.