Feta and Tomato Spread/Dip
-Sylvie-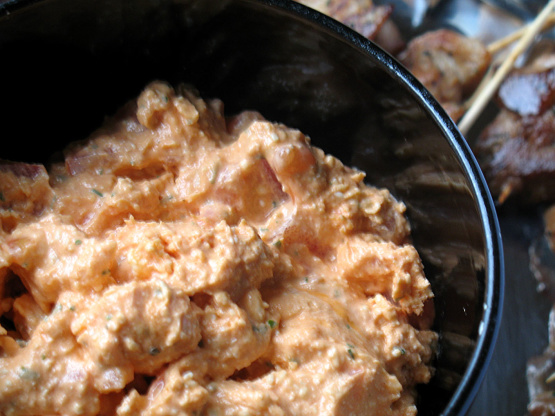 I found this recipe posted on chefkoch.de, a German cooking website, and have changed it to my liking. I made it for a New Year's Eve party and it was a great hit.
Break the feta into small chunks, add the olive oil, tomato paste and garlic and using a stick blender or a fork mix everything until you get a paste.
Now add the herbs and the tomato cubes and stir with a spoon until well mixed, but without breaking up the tomato cubes too much.