PaulaG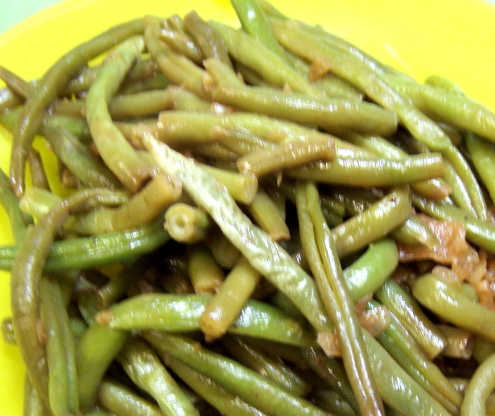 This is an unusual recipe from Flavors, the San Antonio Junior League cookbook. The description says that they were served every year at the Thanksgiving dinner at the Episcopal church in Brenham, Texas. My father-in-law, who never lets a vegetable cross his lips, loves this twangy recipe. I'm not a canned green bean kind of person, but I like these.
Drain half the liquid from beans.
Place beans and remaining liquid in a saucepan.
Season generously with garlic salt, cook on medium heat about 20 minutes.
Drain.
Combine butter, mustard and Worcestershie and add to beans.
Marinate 6-12 hours.
Warm before serving.