Empress chicken was my favorite thing to order at the local chinese restaurant. They switched over to "fast food" chinese, and this dish got lost in the translation! I found this recipe online, and it's very close to my beloved dish! Great over rice. NOTE: The amount of cornstarch has been adjusted based upon reviewers' comments.
Directions
Combine first 7 ingredients in a jar and shake vigorously. Store in fridge until ready.
Mix chicken with 1/4 cup dark soy sauce. Stir in egg.
Add cornstarch and mix chicken until coated.
Deep fry in hot oil until golden brown.
Drain on paper towels.
Place a small amount of oil in wok and heat to very hot.
Add onions and peppers and stir fry 30 seconds.
Stir in sauce mixture (shake again first).
Cook until thick. If it gets too thick, add some water until desired consistency.
Add chicken and cook until hot and bubbly.
Serve over hot rice.
Most Helpful
Wow - what can I say that hasn't already been said before? This was absolutely delicious. Rather than 8 small hot pepper, I used 1 jalapeno and a handful of dried hot chili peppers. The heat was perfect. I also added 1 large diced red bell pepper. Other than that, I made this exactly as posted, using 1/4 cup cornstarch in the marinade and 1/2 cup to coat the chicken. Raves all around! Served this with jasmine rice. Made for ZWT6.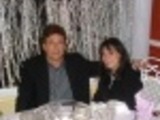 My son picked this recipe for me to make, and I'm so glad he did! It is delicious. There was a hint of heat, but not too much. A perfect treat for my weekend meal. Made for Culinary Quest Summer 2014. Thanks for sharing!

The Chinese restaurant is a two hour drive from my home and after making mostly stir fries this felt just like eating out. I left out the hot peppers,so DDs can enjoy it as well too (they prefered the chicken without the sauce). I wish zaar had more than five stars,because this one is getting ten. What a great way to end ZWT6. It was the last recipe for me and also the best one. Did I mention that DH was so quiet while eating it? He's really a talker,but when something this yummy comes up I don't hear a peep out of him.