Ron4695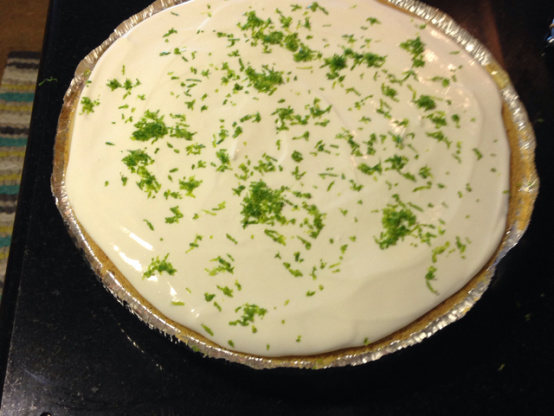 This is an excellent Key Lime Pie. (FYI:It took me 2 pounds of Key Limes to make 1 cup of juice.) The sour cream topping is so much better than meringue or whipped cream. I didn't use the crust recipe, I love the combination of ginger and lime so I made a gingersnap crust instead of graham crackers which was very good. I will make this again and again and again...Thanks Mindy.
Preheat the oven to 375 degrees F.
In a bowl, mix the graham cracker crumbs, sugar, and butter with your hands.
Press the mixture firmly into a 9-inch pie pan, and bake until brown, about 20 minutes.
Remove from the oven and allow to cool to room temperature before filling.
Lower the oven temperature to 325 degrees F.
In a separate bowl, combine the condensed milk, lime juice, and eggs.
Whisk until well blended and place the filling in the cooled pie shell.
Bake in the oven for 15 minutes and allow to chill in the refrigerator for at least 2 hours.
Once chilled, combine the sour cream and powdered sugar and spread over the top of the pie using a spatula.
Sprinkle the lime zest as a garnish on top of the sour cream and serve chilled.