Easy Spicy Shrimp Pasta - Low Fat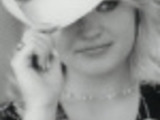 Romantic little recipe for two that wont leave you too full to flirt! Yummy garlic and wine sauce coat the shrimp and pasta. A salad and some crusty fresh bread would be very nice with this and a nice chablis or chardonnay wouldn't hurt either! I came up with this after totally revamping a recipe found on healthycookingrecipes.com. "PLEASE adjust the seasonings to make it perfect for you and DO let me know how you change it up." Enjoy! UPDATE! As listed yes the portion is quite large as you would find in a restaurant. Feel free to reduce the amount of pasta to save calories. We always have leftovers which is fine by me! I remove the shrimp to reheat. Zap pasta in micro for a few minutes then add the shrimp on top for about 20 seconds to remove the chill! Also feel free to experiment! More tomatoes, canned tomatoes (just use organic or add a pinch of sugar) less red pepper, more red pepper. You get the idea. Enjoy!
Directions
Boil the pasta in salted water until it is done to your liking.
Drain well reserving about 1 cup of pasta water.
Place pasta in serving bowl or divide among two dinner bowls.
While pasta water is heating zest and juice lemon and prepare all ingredients. This recipe will go FAST!
After adding pasta to boiling water, sprinkle a small amount of olive oil in a cold nonstick skillet and smear around with your CLEAN fingers. (Massage oil left on your fingers into your hands - it will make them silky soft.).
Turn heat on to medium high and let the pan warm for a minute or two. You want the pan to just be warm when you hold your hand over the surface.
Add the shrimp, garlic, onion, lemon rind, and pepper and cook stirring constantly for 2-3 minutes. Shrimp will just start to turn opaque but not yet pink.
Add tomatoes, salt, basil, lemon juice, and white wine. Stir and cook for another 2-3 minutes or until shrimp turn pink. (If using dried basil crush in hand before adding to pan to release oils. A different herb can be substituted if you prefer- just use the same quantity.).
Add in as much of the 1 cup reserved pasta water as you like- if any- to make as much sauce as you would like.
Taste sauce and adjust seasonings to your taste. If you would like a more onion or garlic flavor, add onion or garlic powder.
Spoon over drained pasta and garnish with fresh black pepper or additional pepper flakes if desired.
Other nice garnishes would be a little chopped parsley or green onion as well as a sprinkling of fresh grated parmesan.
Light the candles, top off the wine glasses and serve!