Easy Shrimp and Scallop in White Wine Sauce
Prep 10 mins
Cook 10 mins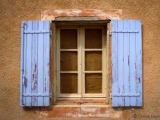 I finally managed to get Aunt Barb to divulge her recipe! Serve with rice or a nice crusty bread to dip in the tasty sauce.
Directions
Heat oil over medium/high heat.
Add garlic and onions.
Stir constantly for 1 minute.
Add shrimp and scallops.
Continue stirring for 2 minutes.
Add wine, basil, red pepper, chicken base.
Allow to simmer 2 minutes.
when cooked the shrimp will turn pink and the scallops will be opaque.
Add butter, lemon juice, salt and pepper.
Sprinkle with parsley and grated cheese.
Toss with rice.
(Any extra juices/sauce may be used for dipping bread).
Most Helpful
Recipe was too salty. I think it might've been the second Tbsp of chicken base that put it over the edge. If you prepare this, add zero salt and cut down on the chicken base.
This recipe was very easy. The outcome was good, but in my opinion, the dish was EXTREMELY salty. The only thing I can attribute that to is the chicken base. I will make it again, but next time, I will cut the base in half, or see if I can find a low sodium base instead. I served it over penne pasta and followed the recipe as written.
Turned out PERFECT! It was a bit salty, and I like salt. I doubled the recipe, and I think next time I will use a little less of the chicken base, and use real butter, to make it not quite so salty. I used only about 1/4 teaspoon of red crushed pepper and that was just right for us.<br/>Other than that it was YUMMY!!! YOU MUST HAVE FRENCH BREAD FOR DIPPING! Thanks for that info to prior posters! a MUST TRY recipe for Seafood lovers- you wont find anything this good in a restaurant, and I live on the Beach!