Easy Fettuccini a La Vodka
Redsie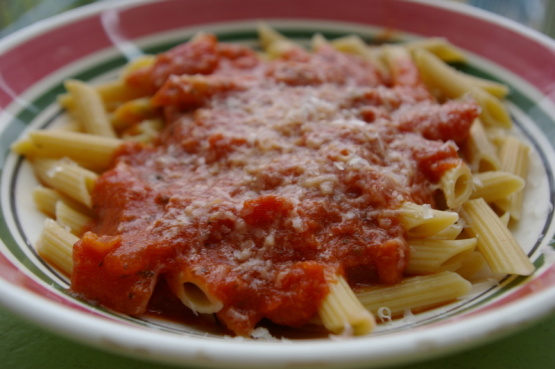 This is the easiet sauce to make and you can actually taste the vodka, unlike the sauce you buy in jars.
Cook the futtuccini in a large pot of boiling water.
While pasta is cooking bring tomato sauce, 1/4 cup parmesean and half and half to a simmer in a 8-10 inch sautee pan. Add the vodka stir and simmer for about 5 minutes.
Drain pasta, portion out into four pasta bowls, top with the sauce. Garnish with the remaining parmesean cheese and parsley.