An_Net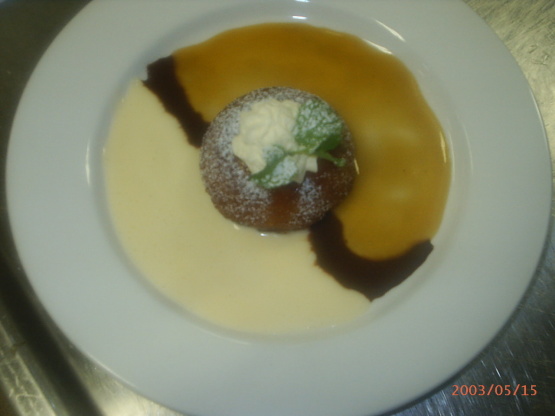 This is a fabulous sauce that is so simple to make, it is rich and silky. I have tried many different recipes for Butterscotch Sauce and I always come back to this one. If you want you can make a double recipe and keep the extra portion in a sealed glass jar in the refrigerator for up to a month, just spoon out what you need into a saucepan and heat gently, and whisk constantly.

Very, very nice sauce ~ in fact, OUTSTANDING, & it could hardly be easier to put together! Certainly a keeper in my file of great sauces! [Tagged, made & reviewed for the one who invited me to join in the Aus/NZ Recipe Swap #14, Mar 08]
Place the butter, sugars and syrup into a heavy based saucepan and heat gently until the butter is melted and the ingredients are combined.
Increase the heat and simmer for 5 minutes then remove from the heat.
Slowly add the cream making sure to mix vigorously to combine.
Return to the heat and stir constantly for another couple of minutes until the sauce is silky smooth.
Serve hot or cold.