Annacia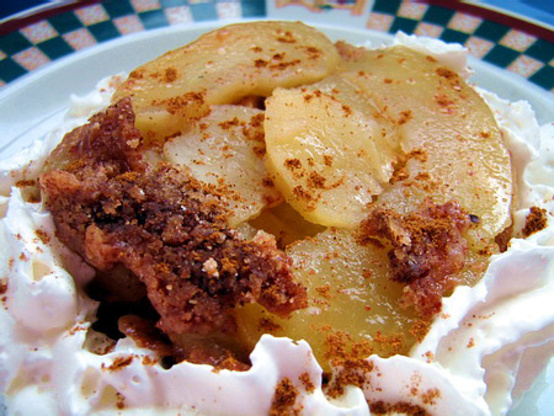 This is like apple pie without the crust :)

This dish was yummy, but it was a bit thick with the flour. Next time, I'll add less flour or more apples. I added in pecans which made it extra yummy. Overall, this is a good recipe.
Set oven to 350 degrees.
Butter a 2-qt casserole.
Place sliced apples in prepared casserole dish.
In a bowl, mix lemon juice and water; pour over the apples.
In another small bowl, mix sugar, flour, cinnamon and salt; pour over the apples and the lemon/water mixture.
Dot with chopped butter on the top.
Bake for 30-35 minutes; stirring occasionally.