Easy and Tasty Barbecue Chicken Pizza
Boomette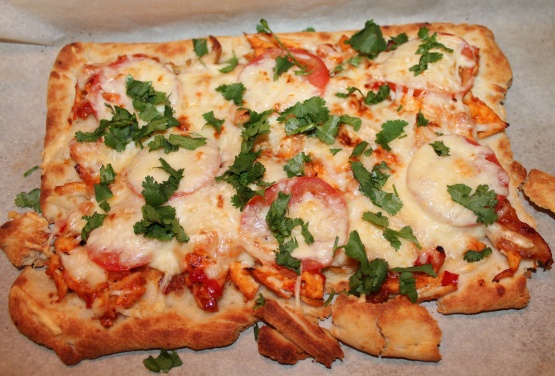 This will be one of the easiest and fastest pizzas you've ever made! and in my opinion, one of the yummiest too! :D! My mom couldn't get enough of this and every time we order pizza she'll be like "why can't you just make your bbq one instead??"
Preheat oven to 450°F.
In a small bowl, mix the shredded chicken and barbecue sauce. Make sure all chicken gets covered in sauce!
Place pizza crust on ungreased cookie sheet. Spread chicken mixture over crust.
Arrange tomato slice on top of chicken. Sprinkle entire pizza with cheese.
Bake in oven for 8-10 minutes or until cheese is melted and crust is browned.
Sprinkle with cilantro.
Enjoy this tasty pizza! :D.