Parsley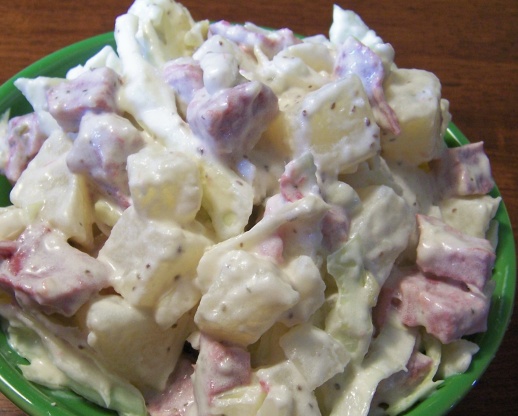 This is out of Country Cookings Prize Winning Salads recipe collection. This is not only a good side dish, but also hearty enough to be a meal on it's own. Prepare this ahead of time for the flavors to blend.
In a saucepan, cover potatoes with lightly salted water and boil until tender. Drain, peel, and cube.
Combine vinegar, sugar, celery seed, mustard seed and 1/2 tsp salt; drizzle over still-warm potatoes. Cover and chill.
Just before serving, fold in cabbage, corned beef, pickle and onions.
Combine mayonnaise, milk and remaining salt; pour over salad and toss gently.