Kathy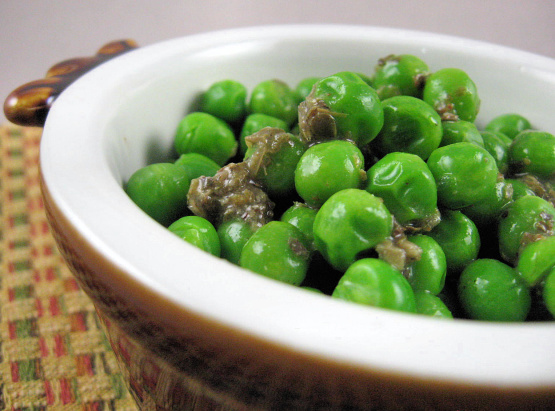 This recipe is from "Company's Coming for Christmas". We really like it as one of our veggies with Christmas dinner.

This is easy, elegant and delicious. I am going to try the sauce on other veggies.
Heat and mix all the sauce ingredients (except peas) in a saucepan.
Stir until it boils and thickens slightly.
Cook peas according to instructions on the package.
Drain peas; add sauce to warm peas, mix and serve.
Peas may also be served as a cold vegetable.