Double Chocolate Oatmeal Cookie
Lagea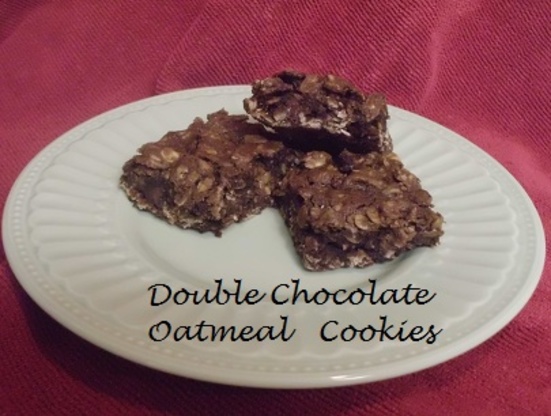 I always loved the cinnamon & clove in my mom's chocolate zucchini cake. I decided to make an oatmeal cookie which included these.
Preheat oven to 350 degrees F (175 degrees C). Grease cookie sheets. Stir together the flour, cocoa, baking soda, salt, cinnamon & cloves;.
Set aside.
In a large bowl, cream together the margarine, shortening, brown sugar and white sugar. Beat in the egg, vanilla & milk. Stir in the dry ingredients using a wooden spoon. Mix in the oats and chocolate chips.
Drop by tablespoonfuls onto cookie sheets, leaving 2 inches between cookies.
Bake for 8 to 10 minutes in the preheated oven, or until lightly browned.
Allow cookies to cool on baking sheet for 5 minutes before removing to a.
wire rack to cool completely.
Or bake in large bar pan for 18 minutes.