Annacia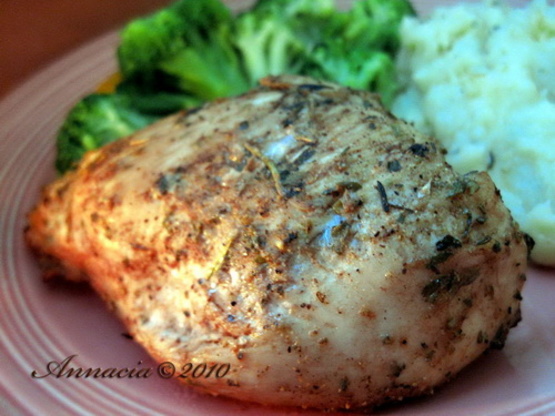 So easy and tasty, and good for you too!

F A N T A S T I C !!! I've made this 5 times since I found this recipe a month ago. My family loves it! So much flavor and it's easy to make! Thank you for posting this wonderful recipe! :)
Sprinkle chicken with salt, pepper and garlic salt.
Place in shallow pan or casserole and sprinkle with remaining ingredients.
Bake, uncovered, for 30 minutes in a 325° oven, turning once after 15 minutes.
Baste occasionally.
Turn, skin side up. Cover and bake 30 minutes more or until tender.