JustJanS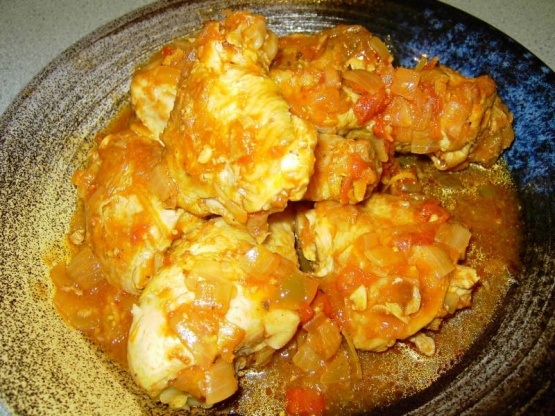 My mum has made this for years - I think it comes from a Family Circle box of recipes on individual cards that she has had for as long as I can remember. I love it as it reminds me of home!

What a lovely change from the usual creamy chicken recipes. It had so much flavour - devilishly good! I look forward to making this again.
Cook chicken in hot oil until golden, then remove from heat, drain and place in casserole or baking dish.
Cook onion and garlic in extra oil until transparent, add lemon juice, lemon rind, tomato sauce, brown sugar, mustard, curry powder, vinegar, soy sauce, salt and pepper.
Cover and bring to boil, then remove from heat and pour over chicken pieces.
Bake, covered in a moderate oven 1 to 1 and a quarter hours or until chicken is tender.