Catnip46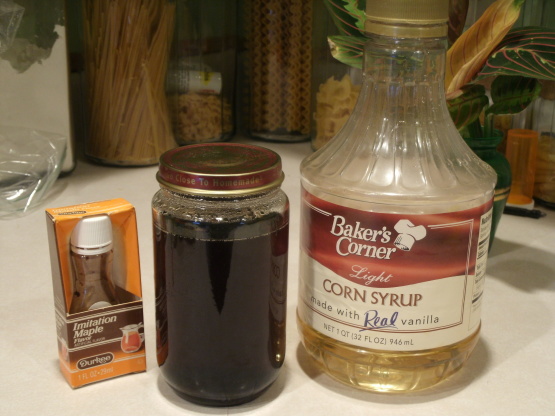 This is my dad's recipe. It lasts a long time in the refrigerator and has all the body of store-bought syrup. 1:1:1:1 proportions, so it's easy to memorize and you can make any amount you want!

I halved the recipe and that still made plenty. This was just as good as any imitation maple syrup you buy at the store. Tasted very good and this recipe sure comes in handy if you don't have any maple syrup on hand. It did not say how long to cook. I made mine on top of the stove and cooked until the spoon had a slight film of syrup on it. Thank you so much for posting. Made for Bargain Basement.
Mix ingredients together in a pyrex or other heat-safe bowl.
Microwave until sugar is dissolved.
Enjoy!