Sarah K.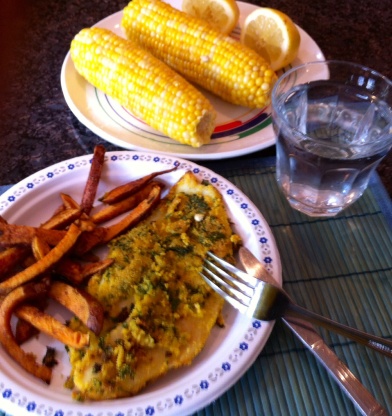 BASA, is a member of the catfish family, farm-raised in fresh water. The flavor of the basa is milder and more delicate than other carfish; when cooked it does not give off a "fishy" smell. Serve this recipe and you will be hooked!

not sure what i did wrong, but it was soggy. The flavour was good, but texture wasnt so great. my kids wouldnt touch it :(
Combine the first six ingredients in mixing bowl.
Dip fillets first in lemon juice, then in almond mixture to coat throughly.
Place on baking sheet; bake at 400 degrees, 15-20 minutes,or until fish is cooked through.
Garnish with parsley, Serve with lemon wedges and your favorite tarter sauce.