Jostlori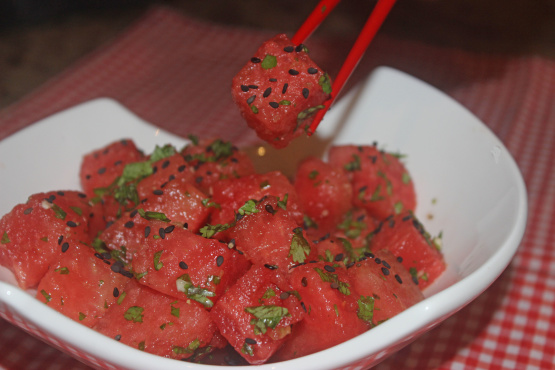 This is a variation of a recipe from my DD high school culinary class.
The dressing really punches up the flavor. I was out of cilantro, so I used parsley and a bit of basil. It was so good that I'm going to add a little sugar and turn the leftovers into sorbet.
Toss watermelon with cilantro and dressing. Garnish.
with black sesame seeds.