Parsley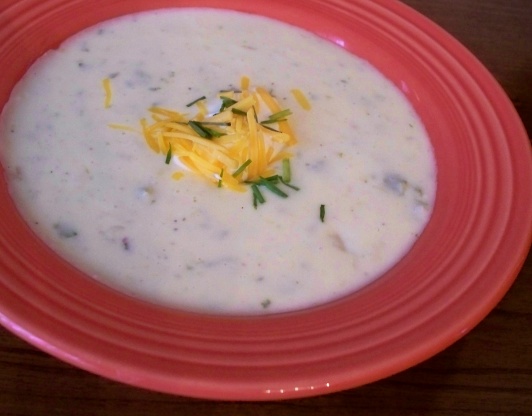 Yummy! I added about a cup of cooked frozen peas with the potato puree - it was gone in thirty minutes!
In a large pot, add potatoes, celery, onion, water and bouillon; bring to a boil.
Reduce heat; cover and simmer for 20-25 minutes or until potatoes are tender; cool slightly.
Place half of potato mixture in a blender; cover and puree.
Repeat with remaining potato mixture; set aside.
In same large pot, melt butter.
Stir in flour, salt and pepper until smooth.
Gradually add milk and bring to a boil.
Boil and stir constantly for 2 minutes.
Pour in potato puree and cook until heated thoroughly.
Pour soup into individual serving bowls; garnish with sour cream and shredded cheddar cheese.