Baby Kato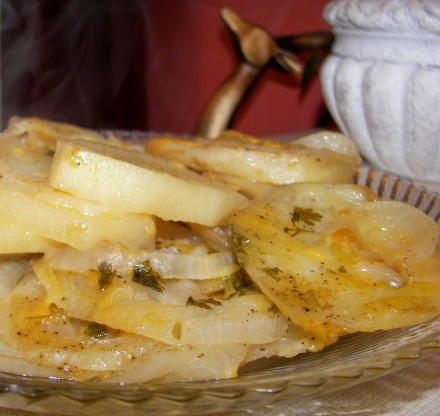 I have been fixing this for years. It came out of a Kingsford Barbecue book back in 1988. Tells you a little on how old I am. LOL. I no longer use the briquets. This works well on the gas grill also. Just throw on the grill and forget about it. Hope you enjoy them.
Place sliced potatoes and onion on 22X18-inch piece of heavy-duty foil.
Dot with butter.
Sprinkle with cheese, parsley, Worcestershire sauce, salt and pepper.
Fold up foil around potatoes; add chicken broth.
Seal edges tightly.
Grill packet, on covered grill, over medium-hot about 35 minutes or until potatoes are tender.