Creamy Marshmallow Dip (From Cooking Light)
ladypit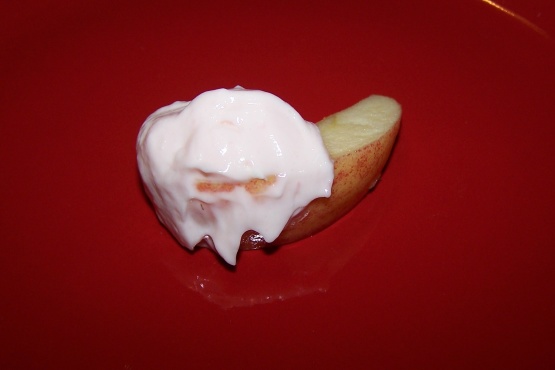 Found this recipe in a Cooking Light article on healthier school cafeteria food. Attractive to kids and adults while not as sweet as other fruit dips. Recipe suggests serving with fresh strawberries, seedless green grapes, tangerine sections, unpeeled apple chunks and unsweetened pineapple chunks.
Combine all ingredients in a medium bowl.
Beat at low speed with an electric mixer until well blended.
Cover and chill for 2 hours.