Creamy Crab Topped Tilapia
Prep 10 mins
Cook 10 mins
My family loves the parmesan topped tilapia recipe. I adapted it to a slightly (I hope) healthier version with a little bit more meatiness in it. It's great served with rice and veggies.
Directions
Lay tilapia fillets out on baking pan and season with season salt. Bake at 350 for 6-8 minutes or until mostly cooked.
While the fillets are in the oven, mix remaining ingredients.
Take fish out of the oven and top with crab/parmesan mixture. Turn oven to broil.
Broil fish until bubbly and light brown.
Reviews
Most Helpful
This recipe was a big hit with my family.
This recipe was very easy to follow. However, I found that using real grated parmesan cheese, a good quality olive oil and real mayo made it a little greasy for my family's taste. Overall, the flavor of this dish was good. Not sure if the author of this recipe used real parmesan or the kind that is used for pizza topping?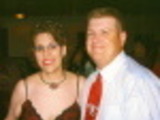 I loved this dish!!! The recipe is very easy and all ingredients readily accessible. The only thing that I would advise is that if you are using a thick tilapia filet, you'll need to bake it in the oven for 10-15 minutes. After I broiled, I realized that the center of the fish was still raw. Also, I didn't need any salt. The garlic and onion powder creates enough seasoning. If you do use season salt, use it sparingly. Furthermore, if anyone is interested in a lowering calories/fat, use light mayo or yogurt.