Brian B.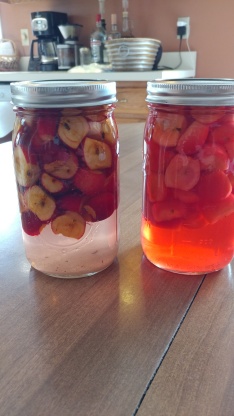 A neat way to utilize fall's bounty of crabapples.

Turned out to be an excellent decision! Great stuff and received many compliments (and a recommendation to increase production next year)! Thanks for the recipe.
Fill 1 (4-quart) mason jar with tight-fitting lid with prepared crabapples.
Add the 4 cups of sugar and three cups of vodka.
Store the jar on its side, turning once every day for 16 days to help the sugar to dissolve.
After 16 days, filter out the fruit bits and bottle.