Sonya01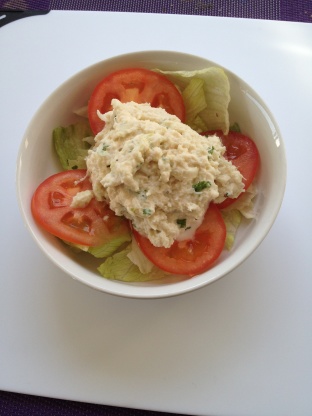 Use fresh or tined crab for this recipe, and serve it with crusty bread for a lovely light lunch. May I suggest Butter lettuce leaves seem better for this recipe as it tends to hold the dressing better and compliment's the crab so well with it buttery flavour. Fantastic, served on a hot summer's day.
Whisk together the mayonnaise, oil, vinegar, mustard, capers, parsley, salt, pepper and spring onion; add the crab meat and fold gently to combine the ingredients well.
Divide the lettuce leaves between 4 salad plates. Serve the crab mixture evenly among the plates and garnish with halved tomatoes. and lemon wedeges if using.