GaylaJ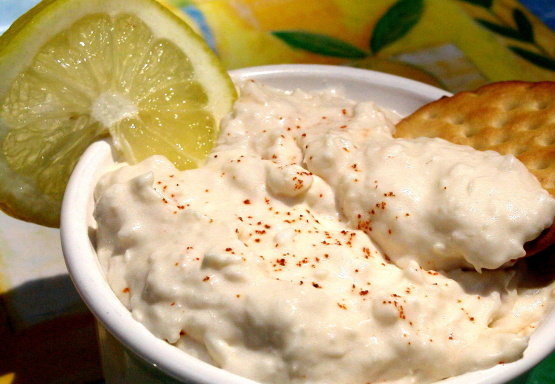 This is a quick and easy spread. Make up to 2 days before needed. I got this recipe from my sister. Where she found it, I don't know. I make this recipe for parties, family gatherings, and picnics.

WOW! This was so easy and so good! I added some fresh snipped chives for color but otherwise did not change the recipe. I was a little worried that the addition of butter would make it "greasy" but this was not the case. I had a small dinner party for family members that I have just recently met and made this as an appetizer. I garnished it with fresh parsley sprigs and lemon twists. It was a hit. It also seems to lend itself easily to additions of your choice. I think I will add a little shredded fresh horseradish and first try that version out on my husband. I highly recommend this recipe for the upcoming Holidays, when things get hectic with family and parties.
1

(8 ounce) container cream cheese (room temperature)

1

tablespoon minced onion

1

tablespoon lemon juice

4

tablespoons mayonnaise

1

(6 ounce) can crabmeat, drained (can also use canned shrimp or chicken)
Cut cream cheese and butter into chunks.
Microwave until smooth (usually 3 min med high. Extra 1 min high if needed).
Remove from microwave and add remaining ingredients.
Mixture will be liquid.
Refrigerate overnight.
Mix well before serving with crackers.