Couscous with Three Peppers
-Sylvie-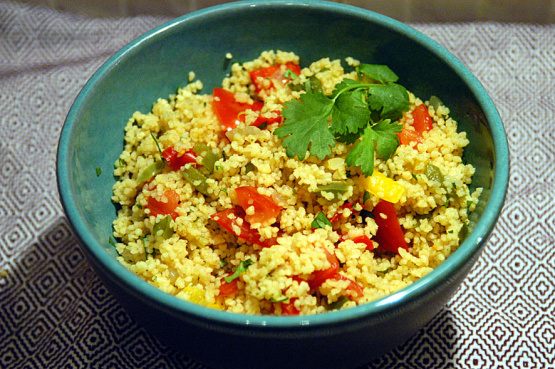 A perfect accompaniment to roasted vegetables or grilled entrees.

This is a great recipe. The flavours blend really well together. The only thing I did different was to use cilantro instead of parsley as I don't like it. It's great warm or cold as a salad. I'll definitely be making this again. Thanks for sharing!
In a saucepan, cook bell peppers, onion and jalapeno in oil until tender; season to taste with salt and pepper.
Add vegetable broth and bring to a boil; add couscous and return to a boil.
Remove from heat and let stand for 5 minutes, covered.
Stir in tomato and parsley and fluff with fork.