Nimz1466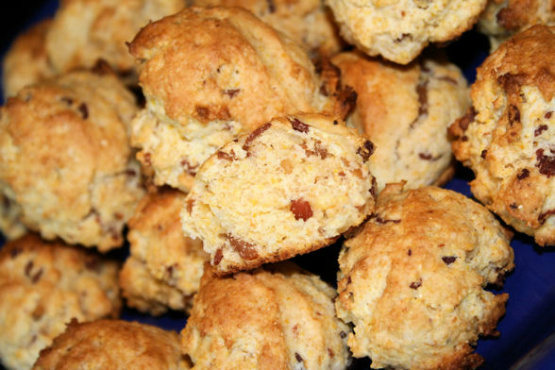 Great substitute for biscuits. Cornmeal and bacon give these crispy bites both texture and flavor.

These are very nice. The flavor and texture was wonderful, except a little on the dry side. They remind me a lot of hushpuppies. I made as directed but used bacon bits instead of real bacon. Shame on me. I'll be making these again. May add some green onion to this the next time. thanks Fauve.
Stir together the flour, cornmeal, baking powder, sugar and salt.
Melt shortening and butter together and add to flour mixture.
Stir in crumbled bacon and add milk gradually.
(Consistency needs to be just thick enough to spoon out easily) Drop batter from tablespoon onto vegetable oil sprayed baking sheets.
Bake at 425 degrees for 15 minutes, or until golden brown.