Corn, Tomato and Black Bean Salad
Ambervim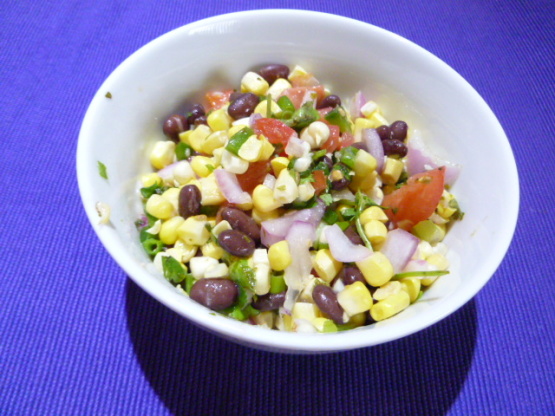 This is a fabulous fresh salad. I like it dressed it with Cilantro-Lime Vinaigrette. I use mostly yellow corn and some white. It is a great salad for a picnic or party as there is nothing to go bad (like mayo).

I find it kind of odd that the dressing for this salad was not included.... but ingredients sounds interesting...
Combine in bowl, dress and enjoy.
I like a citrus dressing like mojo marinade.