lazyme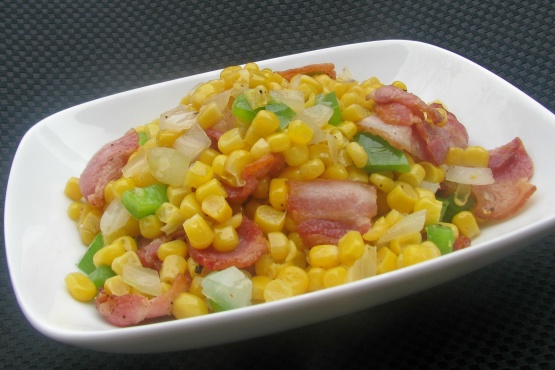 I made this recipe for my husband a couple of years ago when he asked for Fried Corn at Thanksgiving. From Cooks.com
Fry bacon in a large frying pan until bacon is browned; reduce heat, add onion and peppers.
Cook 3-5 minutes, until onions are translucent. Pour off bacon grease.
Meanwhile, cook and drain corn in separate pan.
At medium heat, add corn to bacon and onions in frying pan and stir-fry until corn starts to brown.
Season with sea salt and black pepper to taste.