Cooked Potato or Pasta Salad Dressing
Calee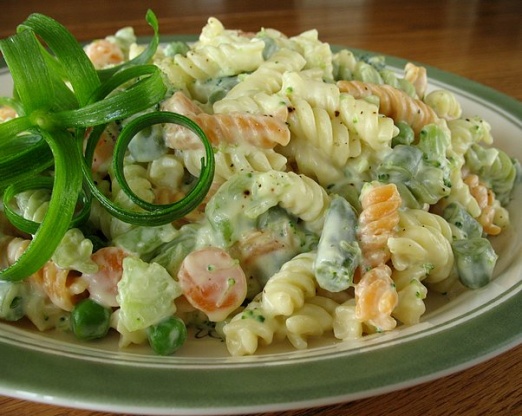 This is a good cooked dressing that pairs up together with mayo.

This is a great, no fuss version of an old standard. It has just the right amount of sweetness, just the right amount of vinegar...very nice. The recipe was more than enough to cover a lb. of pasta and mixed veggies (broccoli, peas, vidalias, zukes, and carrots). I am going to enjoy my packed lunches this week! Thanks. :)
In a medium saucepan mix all ingredients together.
Bring to a light boil, whisking constantly until thickened (about 2 minutes).
Remove from heat, cool slightly then whisk in mayo.
Season with salt and pepper.
Cool completely before adding to you potato or pasta salad.